Families
Back to School 2022-23
Wednesday, Aug 24, 2022
Monday, August 22, 2022
8th Grade WEB Leader Training (8th Grade WEB Leaders), 12 - 3 p.m.
Tuesday, August 23, 2022
5th Grade and New Student Orientation (5th Graders and New Students), 9 - 11 a.m.
Tuesday, August 23, 2022
New Family Orientation, 11 a.m. - 12 p.m.
Wednesday, August 24, 2022
First Day of School (Full Day Wednesday Schedule), 8:30 a.m. - 3:28 p.m.
Thursday, August 25, 2022
Back to School Night, 5:45 p.m. to 8 p.m.
Friday, August 26, 2022
Picture Day (Early Release Schedule, Dismissal at 1:13 p.m.)
---
PE Uniforms can be purchased at the 5th Grade and New Student Orientation (August 23 @ 9 a.m.) or at Back to School Night (August 25 @ 6 p.m).
The school will provide a lock for every 6th through 8th grader for their academic locker (5th graders use backpack hooks). These are classic combination master locks with the rotating number wheel, and students could benefit from practicing with locks like this over the summer. Linked here is a cheat sheet for locks.
6th through 8th graders will need to bring one combination lock on the first day of school for their PE lockers.
5th graders will receive schedules during the 5th Grade Orientation, 6th through 8th graders will receive their schedules published in Aeries prior to the start of school.

Recommended school supplies for Kent students can be found through these 5th, 6th, 7th, and 8th grade links. Supply packages can be purchased through the PTA through this link through July 27, families can purchase supplies on your own, or the school will provide any necessary supplies that your child might need.
Kent Principal Chats
2022-2023 dates to be posted
Information and Resources
Homeless and Foster Youth McKinney-Vento Act - Support, information, and resources for homeless and foster youth. The McKinney-Vento Act defines homeless children and youths as individuals who lack a fixed, regular, and adequate nighttime residence.
Involvement Opportunities
Vaccination Verification for Volunteers:
All volunteers working with students must be vaccinated. In order to begin collecting this information please complete this questionnaire so the KSD may proactively verify vaccination status of parent/guardian volunteers.
Home Language Survey
California Education Code, Sections 313 and 60810 contain legal requirements that direct schools to determine the language(s) spoken in the home of each student.
Getting To/From School
Important Notice for Parents Dropping Off Students in Surrounding Campus Streets
If you are choosing to drop your child off in neighborhoods surrounding Kent Middle School, please ensure that your child exits the vehicle on the right hand side and follows all traffic laws like crossing streets in crosswalks. As the driver, please ensure that you are not blocking private driveways and that you follow relevant traffic laws when you re enter the flow of traffic. Thank you for your attention to student safety in the neighborhoods around our school.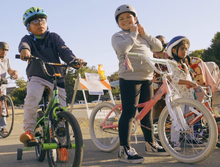 Private School Application Requests
If your child is planning on applying to a private high school for the 2022/2023 school year, please read the important information about the process for teacher/administrative recommendations and transcript requests. The final date to have all requests for teacher recommendations and transcripts, is FRIDAY, DECEMBER 10, 2021.
STUDENTS are responsible for completing the following steps to prepare for private high school applications:
Go to the website of the school you are applying to, to learn their process. Most schools use a direct link for teacher/admin recommendations, transcripts and test scores. Many schools use an uploading system, such as Ravenna. If Ravenna is being used, PLEASE MAKE SURE TO SET UP AN ACCOUNT. Use AE Kent Middle School in Kentfield, CA as the school currently attending, AND LIST the SCHOOL(S) you are applying to.
Students are to provide the following information to me, via email at: privateschoolrequests@kentfieldschools.org:

A list of every school applying to
Name of teachers asked to write a teacher recommendation. Most schools require a current 8th grade math and language arts teacher
Name of the administrator asked to write recommendation. This is either, Principal, Grant Althouse, Vice Principal, Wendy Holmes, our Counselor, Heidi Longo
A list of extracurricular activities and interests
It is the student's responsibility to send the direct link, or the link to the uploading system, to the requested staff member. All transcript, attendance and test score requests need to go through me. I will follow up with the teachers and administrator to make sure all requests have been submitted.
If there are any changes along the way, or your student decides not to apply, PLEASE let me know ASAP.
Thank you, and I look forward to helping in the private school process. Please let me know if you have any questions.

Kind Regards,
Jeanne Sellers
Administrative Assistant to the Principal
jsellers@kentfieldschools.org or privateschoolrequests@kentfieldschools.org