Welcome to Kent Middle School!
Site Shortcuts
Kent Announcements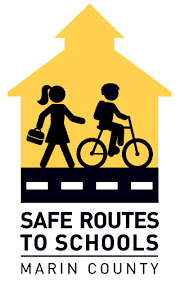 Become a KSD Safe Routes to School Neighborhood Captain for 2023-2024
The goal of the Safe Routes to School program is to offer students safer and greener alternatives to get to and from school. Becoming a Neighborhood Captain requires a MINIMUM time commitment (mostly texts/emails to your neighbors) but provides MAXIMUM fun and satisfaction in working with a team of fellow parents committed to creating a safer and more connected school community!
We are actively recruiting a team of volunteer parents from the following district neighborhoods:
Greenbrae | Murray Park | Kent Woodlands | KSD Firehouse | Laurel Grove | McAllister
Please contact Heather McPhail-Sridharan (mcphail.sridharan@gmail.com) to join the growing team!
---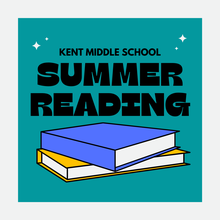 Each student is required to read three books from their grade level list OR three books of their choice.
All books can be found in print from the Marin County Free Library, as an Ebook or audiobook on Sora (accessed through the Kent Library Website), or on Learning Ally. Visit the Kent Library homepage for instructions on how to use these resources throughout the summer! Also, don't forget to check out our amazing local bookstore Book Passage and mention Kent when you check out so we can earn funds to buy more books for next school year!
---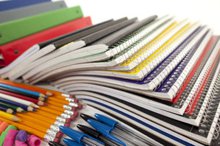 Order 2023-2024 School Supplies Today and Support KSD Schools and KSPTA!!!
It's time to order school supplies for next year! Save time, support sustainability, and raise funds that help support school programs such as art, PE, music, and more by ordering online!
Order by June 29 for the best pricing! Please note that this year there is an optional add-on to support our classrooms with additional cleaning supplies.
For more information or to order, click HERE !
---
Kent Events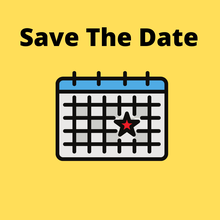 2022-2023 District Calendar PDF & 2023-2024 District Calendar PDF
Kent Middle School 2022-2023 Bell Schedule
Thursday, June 1, 2023
Kent Parents In Action, Kent Room 11
Kent Pride Day Activities
Friday, June 2, 2023
Kent Principal Coffee, 8:45-10 a.m., Kent Library
Monday, June 5, 2023
Kent Spring Concert: Vocal/Jazz/Rock Spring Concert, 7-8 p.m.
Tuesday, June 6, 2023
Kent Site Council, 3:30-4:30 p.m.
5th - Grade Band and Strings Spring Concert, 7-8 p.m.
Wednesday, June 7, 2023
4th-5th Step Up Day @ Kent, 8:30-11:30 a.m.
6th Grade Band and Strings Spring Concert, 7-8 p.m.
Thursday, June 8, 2023
Kent 0 Period Band and Orchestra Spring Concert, 7-8 p.m.
Friday, June 9, 2023
4th to 5th Grade Parent Step Up Day, 8:45-10 a.m.
Resources and Information
Annual Updates
Registration Information
School Board and District Committees
Regular School Board Meeting: Tuesday, May 30, 2023, 5-8 p.m., Special Recognition begins at 4 p.m. in Kent Lunch Plaza.
Agenda will be posted here by 5 p.m. the Friday before the meeting.
Visit the School Board page for archived videos of board meetings, letters to the community, agendas, and minutes.
---
Monday, June 5, 2023: Safety Committee meeting, agenda and Zoom link
Rewarding Job Opportunities

Are you interested in part time work in a school setting? Do you enjoy working with small groups of students?
If so there are two ways you can engage in this type of work. Apply for an open Classroom Paraprofessional position or sign up to be a substitute for the Kentfield School District. We need to build our pool of paraprofessionals and substitute teachers. If you are interested in either of these roles please reach out to rrose@kentfieldschools.org or follow the directions below.
Apply to be a Classroom Paraprofessional HERE
See information to be a Marin Substitute Teacher HERE
KSD substitute information: video and slide deck
Getting To and From Kent Middle School
All visitors to Kent Middle School must enter school grounds through the main office. A visitor badge is required for all visitors and volunteers during the school day, and can be obtained in the office.
Please consider walking or biking to campus. Visit Safe Routes to School to discover the best and safest route to walk, bike, skate, to Kent!
Learn how to get to school safely with tips and neighborhood route maps.
---
800 College Avenue, Kentfield, CA 94904
Telephone: (415) 458-5970 | Fax: (415) 458-5973
Attendance Reporting: (415) 458-5972
Office hours are 8:00 am to 4:00 p.m. on school days.
Please note: Some Wednesdays after 2:00 p.m., the office may be closed due to staff meetings.