September 29, 2020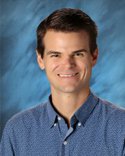 Greetings Kent Students and Families,
Nurturing competent readers and writers is among the most important objectives of our work at Kent. Daily reading is a critical component of this work, and for middle schoolers it can be challenging for us to keep up with their reading interests and the sheer volume of books students can churn through once they develop this habit.
Many of our English teachers have emphasized not only having a great book at the ready each day, but also to know what book is "on deck," as well as a collection of titles on your "read next" list. From book talks in classrooms, the book of the day segment in our daily podcast, and peer sharing in classroom discussions, there is a consistent stream of great book recommendations coming your child's way. Please encourage your child to start a "read next" list so there is no delay after each title is finished, and they have books in the queue to look forward to.
If your child is a reluctant reader, keep in mind that the benefits of daily reading can come from many types of reading, including magazines, newspapers, graphic novels, even recipe books! There is not a child I know who can't find an interest of theirs reflected in a text. If you need recommendations, please let us know! Please help us support your child's literacy development by holding them accountable for completing the daily independent reading expectation at Kent.
If your child needs access to books, please contact our school librarian, Rebecca Jelen (rjelen@kentfieldschools.org), and she can coordinate checking out books from the library or getting you a grab bag of books.
On October 5th, we welcome small groups of students back on campus to pilot in-person instruction at Kent.  While this pilot starts with a select group of teachers who have volunteered to test out our systems, and small groups of students within their classrooms, our intention is to learn from this pilot and expand it in the coming weeks. I look forward to learning the strengths and challenges of our instructional model through this experience, and to sharing with our community what we learn, and what our next steps are to welcome even more students back on our campus. I'm also thrilled at the prospect of seeing children on our campus learning once again.
Best Regards,
Grant Althouse
Kent Principal
galthouse@kentfieldschools.org