September 21, 2020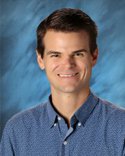 Greetings Kent Students and Families,
With Marin schools reopening for in person instruction in the coming weeks, I want to take this opportunity to share our instructional plans at Kent. We will slowly phase into our hybrid model with small groups of students to test out our systems, and timelines will be shared soon.
Maintaining small stable cohort groups where students stay with one consistent group of people is a critical safety requirement for in-person instruction. Additionally, we created a schedule that will allow for the likely transition between hybrid and distance learning that may come with the continually changing health conditions in our county.
We will continue to run the same schedule with instruction beginning at 9:00 a.m. and concluding at 1:30 p.m. each day. Half of each homeroom group will report to school while the second half of the homeroom is learning from a distance. This is referred to as a hybrid model of instruction, as it includes distance and in-person components. Families may also choose for their child to learn from a distance only.
Students in each homeroom are currently scheduled to attend the same classes at the same time, and this will continue when we move to our hybrid model. Students at school and at home will continue to receive instruction from each of their teachers, with that instruction delivered to them remotely, with the exception of the instruction provided by the homeroom teacher for those students at school. While students will continue to experience most of their teachers' instruction via a device, we are looking forward to providing our children with the many benefits that the safe return of students back on campus will allow.
Socialization with their peer group inside and outside of the classroom.
Direct instruction and academic support provided by their homeroom teacher.
The ability to discuss learning across all classes with peers inside their homeroom.
The ability to complete small group learning tasks and problem solving in each of their courses, with peers inside their homeroom.
Academic and social modeling from peers and their teacher.
Experiencing school and learning away from family and home.
Homeroom teachers will have protected time across the week to support the students in their classroom with their learning across all subject areas.
We have prepared Kent Middle School for safe operations during the time of COVID-19. There are signs prominently displayed reminding students to socially distance from others. Entry and exit points are established for each grade level of students, with a staggered schedule of arrival and dismissal to ensure appropriate distancing. Directionality is established in all walkways, and homeroom groups have specific play areas on campus that rotate each day. Rigorous cleaning procedures are in place and completed daily.
While this experience differs from a familiar return to in-person school, we are confident that our approach will maximize the learning and sense of independence that comes with physically attending school, while ensuring maximum student safety. Furthermore, we are poised to transition to and away from the physical school depending on the ever-changing landscape of health in our county, maintaining continuity and connection for our students and staff regardless of the location for learning.
We look forward to continuing high quality teaching and learning for each of our Kent Falcons, and we appreciate your partnership in this endeavor. As always, please contact me with any of your questions or concerns.
Best Regards,
Grant Althouse
Kent Principal
galthouse@kentfieldschools.org