September 14, 2020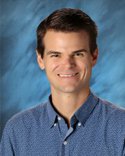 Greetings Kent Students and Families,
Supporting our students to independently manage their learning and their responsibilities is a key objective of middle school, yet building independence cannot happen in isolation. With students physically apart from the caring adults at school, parent/guardian involvement in understanding happenings in their academic and social lives takes on greater significance.
We are relying on technology almost exclusively for communication, and parent oversight of our children's technology use is of paramount importance. In recent weeks we have learned of a graphic and shocking tiktok video circulating among youth, as well as anti-semetic words and actions surfacing in two local high schools. While I am not aware of either of these incidents touching our Kent Middle School community specifically, they present an important reminder of our responsibility to monitor our children's online lives and experiences. If you become aware of any content or interaction creating an unsafe online or school environment for your child, please contact me immediately.
Transitioning back to the subject of teaching and learning, students can continue to expect their 5 Zoom sessions each day, as well as a collection of independent work assignments provided through google classroom, with subjects captured on their grade level's schedule template. Teachers are inviting students to small group sessions during the skills session block, and students are expected to attend all sessions to which they have been invited. If a child is not specifically invited to a small group session, the 90+ minutes of independent work is to be completed during this time. This provides for the daily live (synchronous) and independent (asynchronous) learning experiences that define distance learning.
With instrumental music lessons, Falcon Fêtes student lunches, and student editing of our daily podcast all starting this week, it is an exciting time to be a Falcon!
Best Regards,
Grant Althouse
Kent Principal
galthouse@kentfieldschools.org