September 8, 2020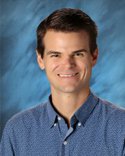 Greetings Kent Students and Families,
I hope that you found Kent's virtual Back to School Night presentation informative and helpful. Please contact your child's teachers or the Kent office with any questions you may have about the plans for this year's classroom and school experience. The school-to-home partnership will continue to be a critical component of a successful 2020-2021 school year.
In an effort to keep the music playing and the musicianship growing, music director Mr. Mike Martinez will be offering instrument tutoring and practice sessions following the below schedule, starting Monday, September 14th.
Mondays – Winds & Percussion: Brass, Woodwinds, and Percussion
Tuesdays – Strings: Violin, Viola, Cello, Bass
Thursdays – Voice: All Singers
Grade Level Schedule on Above Days

6th Grade: 10:15-11:00 a.m.
7th Grade: 11:25-12:10 p.m.
8th Grade: 12:20-1:05 p.m.
Zoom links, codes, and additional information from Mr. Martinez regarding instruments, music, and schedule can be found in your student's Google classroom. When the conditions allow for in person learning at Kent, these instrument sessions will transition to the afternoon.
As Ms. Jelen shared at Back to School Night, this year the whole Kent community will read This Promise of Change by Jo Ann Allen Boyce and Debbie Levy. Through a shared reading experience around this first hand account of school integration from 1956 in Tennessee, we intend to introduce our students to an important time in history with relevant ties to the present. Please order your copy by through this link to support the Kent Library.
Two themes remain top of mind for me as we transition into the third week of the 2020-2021 school year. The first is the importance of the school-to-home partnership and open communication about the learning landscape ahead. The second is the significance of this time, and leveraging current conditions as a purpose for learning, engagement, and citizenship among our students. I look forward to emphasizing both as we forge ahead with our school year together.
Best Regards,

Grant Althouse
Kent Principal
galthouse@kentfieldschools.org