October 26, 2020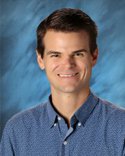 Greetings Kent Students and Families,
Please join Assistant Principal, Wendy Holmes, and me for a presentation to our community regarding our upcoming transition to a hybrid model of teaching and learning at Kent. We will hold this "Principal Chat" on Tuesday, October 27th from 4 to 5 p.m. via a Zoom webinar. Ms. Holmes and I will present to participants regarding our school's transition to hybrid learning, recent facilities improvements to maximize safety on campus, updated procedures and protocols for students while they are on campus, as well as our plans to collect feedback on what is working and what we can improve. Please tune in at 4 p.m. on Tuesday to learn more.
Kent has a rich history of nurturing and supporting students in serving their community, and that emphasis continues in 2020. Our eighth graders have been participating in a Service class as their current enrichment rotation with Ms. Stephens, where students have designed and completed a Call to Action Service Project. Students identified their area of focus based on their interest and experience, including human rights, racial/cultural equity, the environment, mental/physical health, kindness/friendship, policy/democracy, and animals and habitats. They collaborated with partners and the class as a whole, which has resulted in a wide range of projects with immeasurable impact. A sampling of projects include a free tutoring service for underprivileged students in our community, beach clean up days, informative presentations on voting rights, freedom of the press, universal human rights, and much, much more. The projects that students are presenting to their peers last week and this week reflect a broadening world view and a commitment to affect change outside of students' daily experiences. It was a call to action, and our students accepted the call!
As you have likely heard, PG&E plans power outages in Marin to last potentially through Tuesday evening. While we anticipate that most in our Kent community will sustain power through this outage, if your family is impacted please contact me for direction in how to support your child's learning during a distanced, powerless school day. 2020 sure is an exciting year!

Grant Althouse
Kent Principal
galthouse@kentfieldschools.org