October 19, 2020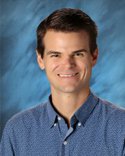 Greetings Kent Students and Families,
As I shared in last week's newsletter, students who participated in our in-person pilot at Kent Middle School over the past two weeks reported a positive experience both academically and socially from their time on campus with us. Now we continue the important work of applying what we learned from this pilot to preparing our campus and our teaching team for the eventual return of in-person learning at Kent.
There are many questions in our community about the Kent Hybrid Instructional Model, and an interest in knowing what to expect while children are on campus, and how the experience will differ from distance learning only. Our model establishes a stable cohort of students who remain with their homeroom teacher for the full duration of their day, and other teachers on students' schedules providing remote instruction to them while they are in their homeroom class. As all students in a homeroom attend the same classes at the same time, there are opportunities in each lesson for students to communicate and work with each other, an essential component to making meaning of what one learns, and a component that is currently lacking in the distance-only model. This reciprocal interaction with peers, instructional coaching by the homeroom teacher, and the social connections within homeroom groups enhanced the educational experience for our pilot students, and we look forward to realizing this benefit with our larger student body soon.
While most Falcons are still learning from afar, we came together virtually for two author visits from accomplished author, Torrey Maldonado. Author of Tight, Secret Saturdays, and What Lane?, Mr. Maldonado shared his own story of growing up a reluctant reader in a Brooklyn housing project, and how his introduction to books that told stories he could connect with inspired him to a life of literacy, teaching, and storytelling. Through his animated and genuine discussion and connection with our students, he encouraged them to write about what they know, to tell stories that they care about, and to pursue their passions and interests. It's authors like Torrey Maldonado who make reading and writing accessible and relevant for our young readers, and encourage our young writers to tell their stories to the world.
Author visits, book clubs, book bags, in-class literacy support, and our All-School Read are just a few examples of how the Kent Library, and our Kent Librarian Rebecca Jelen, spread literacy and a love of reading across our entire school community. See a few of our favorite books in this video our staff prepared for our community.
Best Regards,
Grant Althouse
Kent Principal
galthouse@kentfieldschools.org