October 12, 2020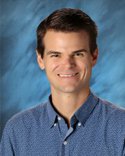 Greetings Kent Students and Families,
Curiosity, enthusiasm, activity, joy, and youthful energy returned to campus last week with the opening of our in-person pilot program at Kent. Initial reports from students and staff alike capture elements of this hybrid instructional program that are working, and areas that we will need to improve upon.
100% of participating students who responded to our end of week 1 survey reported that their experience on campus was an improvement to distance learning alone, and 100% of respondents reported that they '"strongly agreed" that having other students and a teacher in the room improved their learning. 90% of respondents reported that they were able to focus on their work even with other students and their teacher were talking in the room, with the other 10% of students reporting a neutral feeling about potential distractions in the room.  While walking through instructional spaces I have observed a balance of quiet/independent work when students are very much focused on their work and their Zoom calls, as well as social discussion and academic discourse when students are encouraged to discuss in a group and debate their thinking with others in the room. The camaraderie and connections established within classrooms and around campus with the participating group of students and teachers is clear to any observer, and I'm thankful that these student-leaders and teacher-leaders are participating with us.
The safety protocols that we have put in place through our School Site Specific Protection Plan (SSSPP) are being followed by participants with few reminders needed. We have screened students' for fever and symptoms of illness prior to arrival, and students are doing well with face coverings, physical distancing, and hand washing. Cohorts are keeping separation during recess and break time, with activities and games to play outside during recess, and all play materials shared within a cohort disinfected between uses. 100% of responding students reported both knowing what is expected of them regarding safety on campus, and 100% of responding students reported that their experience on campus has felt physically safe so far.
There are areas of our plan that will require additional work and planning to improve. Distractibility in the classroom is an area that we plan to monitor closely, as students and teachers engaging in different activities than each other at the same time can present unique challenges. For example, teachers need to trust that one-on-one and small group conversations with their students can be confidential in nature, and it is difficult to monitor who might be listening in with students in the classroom. Additionally, supervision of students during recess presents additional challenges, as cohorts need to maintain separation from other cohorts while outside, which is a variable that complicates supervision of recess and breaks. We are brainstorming ways to address these and other challenges, and I am optimistic that we will continue to improve upon this foundation that we have built for in-person instruction.
The significant majority of our students continue to learn through our distance learning program, and I continue to be impressed with the ingenuity, perseverance, and adaptability that teachers and students apply daily to their work at school. Learning, connection, and fun abound at Kent, even during these odd times!
In closing, our counseling team has created a parent resource website with many tools, tips, and resources for raising children during this unprecedented time, and supporting their learning at school.  We hope that you find these resources helpful!
Best Regards,
Grant Althouse
Kent Principal
galthouse@kentfieldschools.org