October 5, 2020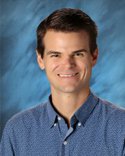 Greetings Kent Students and Families,
This morning we welcomed students on campus for in-person learning at Kent for the first time in 86 school days. Palpable excitement hung in the air, and warm greetings were exchanged by all.
Today we started a two-week pilot program with 25 students and 6 staff members working together on campus in small groups from 3 to 7 students in size. The purpose of this pilot is to test out our many new safety procedures and protocols, as well as to test the hybrid instructional program that we hope to employ in the future with all of our students.
The students in the pilot program spend the full duration of their school day in a consistent group of students with one teacher. Children receive instruction from this teacher in classes where the teacher leads instruction, like homeroom and subject specific classes, while connecting with other teachers and students on their schedule through remote Zoom classes. Students spend some breaks and recess outside together, and it is wonderful to have youthful energy back on campus once again!
The experience in distance learning for your child will mostly remain the same through this pilot, with the exception that your child may see students and teachers at school in their Zooms, wearing face coverings. These students and teachers are volunteers with a pioneering spirit, paving the way for additional students and staff to follow. We look forward to the opportunity to learn from this pilot program, so that we can make positive improvements, and welcome additional students to school soon.
Distance learning continues for Falcons learning from home, and with the 7th week of school starting today, students and staff are hitting their stride with many positive learning outcomes developing at each grade level. Thank you for your partnership in all that we are taking on this school year.
Best Regards,
Grant Althouse
Kent Principal
galthouse@kentfieldschools.org