May 17, 2021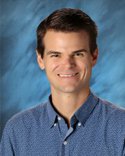 Greetings Kent Families,
Linked here is the recording from last Friday's Principal Chat (password: x75L2?.l), where Ms. Holmes and I presented participants with our anticipated 2021/22 instructional program for each grade level at Kent. It was a refreshing and exhilarating exercise to talk through the many incredible elements of our school returning in full next year, and I encourage you to take a peek at the recording, or these linked slides for more information about what to expect for your returning Kent student. 2021-2022 promises to be a triumphant return of all of the important elements that define Kent Middle School!
This week at Kent we conclude our administration of our spring reading and mathematics assessments, the MAP Growth assessment. All grade levels have completed testing, and this week we will conduct final make-up testing for students who needed extra time or missed an assessment. Teachers will be considering the results of the assessments for the students in their classes, analyzing the growth achieved and anticipating next instructional steps. Students and parents will receive the results of the spring MAP Growth assessment when you receive 3rd trimester grades at the conclusion of the school year. As this is a new assessment tool for KSD, the administrative team will ensure that we provide families with resources and explanations for how to interpret your child's results.
As a follow up to a message from earlier in the year, I wanted to again repeat my expectations for students who choose to visit the Woodlands Shopping Center following school dismissal. Businesses at Woodlands report that some Kent students are leaving behind a significant amount of trash, and others are disrupting business operations, including blocking pathways and making access to entry points difficult for other patrons. The owners of the shopping center are considering limiting access for Kent students after school if this behavior continues. I have shared my expectations with our students via Squawk Talk and other communication channels. If your child goes to Woodlands after school, please check in about your expectations for their behavior in the community. We appreciate our partners and want to support small businesses in our community, while also representing Kent in a way that we can be proud of.
Be well,
Grant Althouse
Kent Principal
galthouse@kentfieldschools.org