May 10, 2021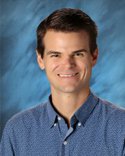 Greetings Kent Families,
Thank you to our community of parents, students, and community members who shared their appreciations to our teachers and staff in honor of Educator Appreciation week last week. The kind notes, fragrant flowers, and delicious treats across the week lifted spirits and communicated a clear message of value and appreciation. Thank you for these kind efforts!
Please plan to join me this Friday, May 14 for our monthly Principal Chat at Kent. This month's Principal Chat will focus on transitions to the next grade level. What are the key elements of the next grade level at Kent? What are the best strategies to set my child up for success next year? How does the school plan to meet my child's needs next year? Expect to get these questions answered, as well as many more, as Assistant Principal Wendy Holmes and I facilitate a discussion on the transition into the 2021-2022 school year for you and your child.
As you may be aware, our Kent School Site Council is a planning and decision making body made up of Kent staff, parents, and students. During our monthly meetings we discuss current events at our school, as well as big picture goals and initiatives that impact our community. It is an engaged group of stakeholders that encourage positive change through their questioning, discussion, and collaboration.
Two parent seats on the Kent Site Council are open for the 2021-2022 school year, and I invite any interested incoming 5th or 6th grade parent/guardian to submit your name for consideration for one of these three-year terms. The Site Council meets on the first Tuesday of the month from 3:30 to 4:30 p.m. in the Kent Office. If you are interested in serving on our Kent School Site Council, please email site council member Ina Gotleib (inagotlieb@comcast.net) by Thursday, May 20. All applicants are invited to share a short summary of their interests and qualifications to serve on this committee. My sincere appreciation to current and future site council members for their many contributions to our school.
Be well,
Grant Althouse
Kent Principal
galthouse@kentfieldschools.org