March 29, 2021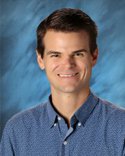 Greetings Kent Families,
What an incredible first week of in person learning we experienced at Kent last week! The campus is alive with the buzz of social connection and face-to-face interaction, two essential elements of school that have blossomed at Kent in these first days of Spring. Thank you for your partnership in this endeavor, and for your family's support of the safety precautions we must take at school in order to keep in-person learning functioning smoothly, and safe for all.
For some of our students, visiting Woodlands Market after school is a social highlight of their day. We support this neighborhood business and want our children to benefit from the services they offer. However, we also need to ensure that our students are representing themselves and our school in a positive manner while at Woodlands and elsewhere in the community.
While observing our children at Woodlands, I have recently observed some troubling behaviors from Kent students. These behaviors include showing disrespect to Woodlands employees, community members, and other Kent students. There have been unfortunate arguments between students related to seating and groupings at Woodlands, and there have been large amounts of trash and recycling left behind when students finish their meals and snacks. Unfortunately, it is also a time when students are seen very close to one another, not wearing masks.
I have no question that every single one of our students knows proper etiquette and social responsibility in shared community spaces, and many of them apply this knowledge at Woodlands and elsewhere. However, middle school children are highly influenced by the behavior of their peers, and it is not uncommon that a perfectly polite, pleasant, and courteous child may behave in a way that doesn't reflect these characteristics when among a peer group. For these reasons we request that you please discuss with your child your own expectations for how they behave in community spaces when you are not present. While my occasional presence at Woodlands tends to temporarily curb some transgressions, we really need a community-wide effort to hold our students to high expectations before and after school.
And, while you're talking about community expectations, you might also check in on dietary choices. Energy drinks and cookies may not be the breakfast to set a Falcon up for a rigorous day of learning at school.
While I understand that this message does not universally apply to all Kent students, I feel it is important to bring this issue to our collective consciousness so that we can align our messaging and encourage our students to be their best, at school and beyond. Thank you for the many ways that you contribute to the school experience for our children.
Be well,
Grant Althouse
Kent Principal
galthouse@kentfieldschools.org