March 22, 2021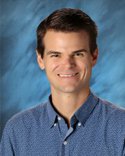 Greetings Kent Families,
Today we successfully welcomed over 90% of our students back on campus for a comprehensive school day of instruction, socializing, reconnecting, and learning.  Palpable energy reverberated through classrooms, as teachers, students, and staff familiarized themselves with the new routines, but most importantly, reestablished what it feels like to teach and learn face-to-face in a shared classroom space.  For our distance learners, they too started new schedules today, matching our extended school day with longer and more frequent Zoom lessons in all classes.  I extend my sincere appreciation to our students for their positive attitude today, and for their efforts to follow each and every safety protocol.  I'd also like to share my admiration for our team of educators at Kent who bring their A-game to school everyday, for the incredibly warm, spirited, lively, interesting, and engaging day they created for our Kent Falcons today.
Below I've included a few reminders to be aware of for the rest of this week and beyond.
Drop off:  The morning drop off can create safety hazards for students if not handled carefully in our driveway.  We kindly request that families dropping students off by car do not park in Kent parking spots.  Rather, please drop students at their assigned grade level location captured below.  Please be mindful to keep moving through the driveway to avoid backups.

5th Grade - District Office Parking Lot
6th Grade - By the Office
7th Grade - By the Office
8th Grade - By the Gym

Chromebooks:  Please remind your student to charge their Chromebook every night, and pack it with their belongings in the morning, so that students arrive at school with a charged device daily.
Food and Drink:  Students should bring a water bottle to school each day, as well as a hearty snack or lunch.  Water fountains are turned off for safety reasons, and the morning proves long to endure without nutritious food.
Picture Day - This Friday, March 26th is Picture Day at Kent!  Your child will receive their picture order form on Wednesday or Thursday of this week, and students will have their picture taken during their school day on Friday.  Distance learners are invited to come between 2:15 and 2:45 pm on Friday to have their picture taken.
Safety Protocols - Check in with your child about how they feel the safety protocols went at school, which areas were easier to comply with, and which areas presented challenges.
Start of the Day on Tuesday - It may be helpful to remind your child that Tuesday starts with their 6th period class, so they will report to a different classroom to start their day on Tuesday.
Last spring, many students reflected with me about their desire to come back to school, to just return to normal, to have this important part of their lives back.  This sentiment was shared by many, though was most intensely shared by children who might describe themselves as "too cool for school," practically begging to come back to school.  At that time, two weeks turned to three weeks and four and beyond, and the year slipped away with a silent, empty Kent campus.  While we have not yet reached the conclusion of our long journey toward normalcy in education, today's successful school day at Kent was a huge leap forward, and an accomplishment that we can all be proud of.
Be well,
Grant Althouse
Kent Principal
galthouse@kentfieldschools.org