March 9, 2021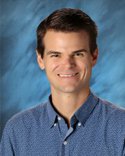 Greetings Kent Families,
Please plan to join me for this Friday's Kent Principal Chat at 9:15 am, where the topic will be our upcoming return to full In-Person Instruction at Kent. The presentation will focus on our full In-Person schedule, details regarding the anticipated student experience at school, advice about how to prepare our students for this change, and a review of frequently asked questions. I will also cover what students who have opted to remain in Distance Learning can expect for the remainder of the year. There will be an opportunity for discussion and a question and answer session.  Please look out for the Zoom link and invitation sent via Parent Square on Thursday.
The health of our children, both physical and mental, is of critical importance during the middle school years, and especially during this time. The two tragic youth deaths in Marin this year place a heartbreaking emphasis on this point. At Kent, we have attempted to monitor and support our students' wellness through a variety of homeroom activities. Recently, 6th, 7th, and 8th graders watched this TEDxKids Talk featuring a student speaking out about issues of mental health, and the importance of talking openly to destigmatize the topic for children and adults alike. During this lesson we also provided an anonymous opportunity for students to seek a conversation with one of our counselors, a reminder we have provided periodically throughout this year while also connecting students with our Kent Counseling Student Hub. Even when we return to school, it is difficult to gain insight into how our children are truly feeling, and if you ever have concerns or would like advice or support from the school in this area, please do not hesitate to contact us.
In closing, this Friday marks the conclusion of the second trimester of school. As this week unfolds we will firm up schedules and share information about student assignment as soon as possible. Please know I appreciate your patience as we work through the vast array of details in preparing for a successful launch of our full In-Person schedule at Kent!
Be well,
Grant Althouse
Kent Principal
galthouse@kentfieldschools.org