March 1, 2021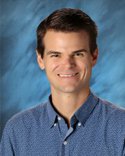 Greetings Kent Families,
With two weeks left in the second trimester, we are hard at work planning for what the third trimester will hold for our students at Kent. As you may be aware, a Work Group of 14 Kent staff members spent January and February designing a full in-person schedule for face-to-face instruction. The Kentfield School district has not yet established a start date for full in-person instruction, though we anticipate that we will transition to this more traditional educational model at a point in the third trimester, exact dates to be determined soon.
In order to prepare for the final trimester of the school year, we plan to seek information from each family through a survey this week regarding your student's schedule for the spring. This survey seeks your intentions for the continuation of our current hybrid instructional model, as well as your intentions for the eventual transition to full in-person instruction. For both hybrid and full in-person instruction, there will continue to be a distance learning only pathway.  Responses on this survey will be an essential component for our planning for the spring, and your response will be considered a firm commitment to a model for the remainder of the year.
In order to provide you with as much information as possible regarding your choices for the spring, Kentfield School District is holding community office hours on Tuesday, March 2nd from 5 to 6 p.m. to share more information. I look forward to this opportunity to describe our full in-person schedule in detail, and to respond to any questions that families may have regarding our continuation of hybrid instruction and our eventual transition to full in-person learning. The office hours will be recorded for any family who may not be able to attend, and I encourage that you review the content of this discussion to help with finalizing your choices for spring trimester.
Please do not hesitate to contact me with any questions or concerns you may have at this time.
Be well,
Grant Althouse
Kent Principal
galthouse@kentfieldschools.org