January 25, 2021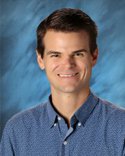 Greetings Kent Families,
This afternoon we welcomed This Promise of Change author Jo Ann Allen Boyce, and her co-author Debbie Levi, for an author's visit discussion about this year's Kent All School Read. Organized and facilitated by our school librarian, Rebecca Jelen, this Zoom discussion captivated students and staff alike, through Ms. Allen Boyce's recount of her experiences growing up, and the significant role she played in desegregating Clinton High School in Tennessee.
"It hurts to feel hated, it hurts in your heart, if you take away my brown skin, I am just like everyone else," shared Ms. Allen Boyce when a 6th grader asked her to reflect about walking to school through mobs of hateful neighbors. When asked about whether our country had achieved the promise of change she envisioned back in 1956, Ms. Allen Boyce reflected, "No, at times I feel like I am right back in those days, I don't think we have made the progress that we should have," later adding, "it is the youth of our country that will get us where we need to go, I am passing you all the baton, now is your time."
While simultaneously heartbreaking yet true, difficult to hear yet critical to acknowledge, painful yet hopeful...her words were the exact call to action that our shared reading of this book intended to deliver to our students and our community. Plus, she just shined through the screen, warm, bubbly, genuine, and kind. Through a study of the Civil Rights movement, the reading of this primary source, and the first person account of the events outlined in the book, we are hopeful that Kent students have a deeper understanding of the history that has led us to today, and the role each of us can play in delivering on our promises for tomorrow.
In closing, please keep a few dates in mind in the weeks ahead. Redwood High School welcomes any interested 8th graders and their families to attend the Redwood Open House this Thursday, January 28th at 6 pm via Zoom. Please see the message that went out late last week for links and more details. Also, mark your calendars for a February Principal Chat on Friday, February 12th at 9:15 am via Zoom. I will send more information about topics and format as we get closer to the date.
I extend my appreciation to Rebecca Jelen, Jo Ann Allen Boyce, Debbie Levi, the KSPTA, KIK, and our phenomenal teaching staff for supporting a powerful 2020-2021 All School Read at Kent Middle School.
Be well,
Grant Althouse
Kent Principal
galthouse@kentfieldschools.org