January 19, 2021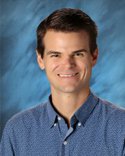 Greetings Kent Families,
Kent Middle School values academic intrigue and progress, social and emotional wellness, and individual responsibility and problem solving.  Beyond the teaching faculty, we are fortunate to work with three school counselors and two counseling interns who support students with each of the above attributes.
Counselors Corey Shaw (cshaw@kentfieldschools.org) and Diana Bokaie (dbokaie@kentfieldschools.org) collaborate on support for our 5th and 6th graders, while counselor Heidi Longo (hlongo@kentfieldschools.org) supports our 7th and 8th graders. Two counseling interns, Jenny Werba and Mora Wang, work with students in 5th through 8th grades, under the supervision of our counselors.  Counseling support of Kent Falcons includes working with individual students, consulting with teachers around academic and social emotional needs, leading small group sessions, facilitating whole class lessons, partnering with community organizations, and much more.
In an effort to connect students with resources that promote academic success, wellness, and problem solving, our counseling team has created a Kent Counseling Student Hub full of resources and advice to guide students through their hybrid or distance learning experiences, and to navigate the many nuanced situations in the life of a middle school student.  Please feel free to review these resources yourself, and/or discuss them with your own child.  The Learning Hub is linked above, and is also accessible on our Kentfield School District website.
As you likely read from my note last week, we are offering in person physical education classes for students attending Kent in person as a part of our hybrid program.  Students are encouraged to wear appropriate shoe wear and clothing on their PE days (5th grade: Tuesdays, 6th/7th/8th grades: Mondays), as well as bring a second mask for physical activity, if preferred.  PE teachers will be teaching students outside, with cohorts separated by recess zones.  For students who are learning at home, PE class moderators will be running the PE Zoom call, taking attendance, and supporting children in accessing a wellness playlist of choice activities.  This wellness playlist includes Strength Training, Cardio Training, Core, Yoga, Dance, Recreation, Fitness challenges, Health + Nutrition, and Social-Emotional learning.
We are excited to offer this in person physical education experience for our Kent students, and look forward to future opportunities to develop and improve our program.
Be well,
Grant Althouse
Kent Principal
galthouse@kentfieldschools.org