January 11, 2021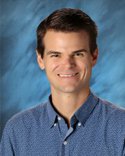 Greetings Kent Families,
The events of January 6th in Washington D.C. present a stark reminder of the historical significance of our current time period.  The phrase "current events" doesn't seem to capture the magnitude nor gravity of the events and conditions developing across our country and our world.  
Public education's primary goal of building an informed, literate, and critically-thinking citizenry involves covering standards and teaching objectives, but it also involves addressing difficult topics head-on, and considering and discussing varying perspectives.  Please know that our faculty maintains a steadfast commitment to educating your children through this time in history, and when appropriate, presenting and discussing important events and developments as they unfold.
As you are likely aware, last week we started our All School Read of the memoir This Promise of Change: One Girl's Story in the Fight for School Equality by Jo Ann Allen Boyce and Debbie Levy.  This experience will include daily shared reading of the text, as well as class-based instruction in homeroom class, and historical and personal connections spanning across subject areas.  The story shows the fight for school integration from the perspective of a child living it in Clinton, Tennessee in 1956, and also shares important facts from the time period to give the reader context.
Beyond the reading and discussion of the text, students are submitting This Promise of Change daily facts through our daily podcast, Squawk Talk.  Last Friday, Kate M. introduced students to the Brown vs. Board of Education decision, and the context through which the decision was reached.  Today, Jackson introduced students to the National Association for the Advancement of Colored People (NAACP), providing the history of the NAACP's founding as well as instrumental events that the NAACP influenced during the Civil Rights Movement.  If you're interested, check out Squawk Talk daily for new This Promise of Change daily facts, as well as to follow other goings ons at Kent.
The All School Read at Kent provides all falcons a common experience around a common text, and leads to many fruitful learnings and discussions in homeroom and other classes, in classrooms and on the playground, between friends and hopefully at the dinner table.  Now more than ever, an opportunity to acknowledge and to learn from history will serve us well.
Be well,
Grant Althouse
Kent Principal
galthouse@kentfieldschools.org