January 4, 2021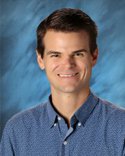 Greetings Kent Families,
During our virtual Countdown Court gathering on the last school day of 2020 I shared some fascinating numbers from the calendar year with our Kent school community.  In 2020, Kent experienced 85 consecutive school days with no students on campus.  In 2020, Kent students and staff composed, recorded, and published 135 episodes of our new daily podcast, Squawk Talk.  In 2020, Kent teachers led a total of 9,985 Zoom lessons.  
These numbers represent concepts that we could not begin to envision nor plan for when 2020 began, yet look at all that we learned to do when pushed by necessity.  I'm hopeful that we can all head into 2021 with newfound confidence that when presented with seemingly insurmountable challenges, we can use the tools at our disposal, and even learn and invent new tools, to continue to learn, grow, and achieve together.
As the instructional leader of Kent Middle School, I am currently most focused on numbers that relate to the achievement and growth of our Kent students.  Our school is committed to monitoring the progress of each student, and ensuring that every learner develops the literacy and numeracy skills they need for success in school and in life, especially during these different circumstances in education.
There are a variety of tools that we use as a school to monitor student progress, some of them are visible to students and parents and others are internal.  Weekly grade level and support team meetings, formative and summative classroom assessments, school-wide formative assessments, written feedback on student work, learning progression rubrics, progress reports, trimester grades and comments, and attendance reports all provide essential information on how our students are progressing academically and socially.  We are working to utilize this information to enhance learning and engagement, and to cater instruction to individual needs and to identify and support students who are struggling and excelling with their learning.
Teachers provided you and your child with a snapshot of their performance through the first trimester grades posted in Aeries in early December.  These grades and the accompanying comments help to give you and your child a sense of areas of strength and areas of challenge in each class.  Beyond grades, teachers have also been working to communicate with students and families through email, phone calls, small group meetings, one-on-one conferences, and more.  During a time when communication and feedback requires creativity, consistency, and follow through, school staff are committed to help you to understand your child's areas of strength and challenge, and how to best support their growth at home.
As always, if you have any questions about your child's performance in a class, please reach out to your child's teacher, guidance counselor, and/or to me directly.  Our collective work can ensure that each child reaches his or her full potential.
Lastly, this week we launch our All School Read of This Promise of Change: One Girl's Story in the Fight for School Equality by Jo Ann Allen Boyce and Debbie Levy.  This memoir-in-verse shares the story of Jo Ann Allen Boyce, one of the first African American students to integrate a previously all-white high school in Clinton, Tennessee.  We start reading and discussing this text in Homeroom on Thursday, in anticipation of an author visit with Jo Ann Allen Boyce on January 25th.
I look forward to a healthy, productive, and learning-filled 2021 with you and your children!
Be well,
Grant Althouse
Kent Principal
galthouse@kentfieldschools.org