February 22, 2021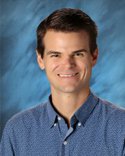 Greetings Kent Families,
In honor of Black History month, a few of our 8th grade students have organized daily segments on our Squawk Talk podcast to highlight the many accomplishments and contributions of Black people in the United States and our world.  These segments are composed and performed by students and staff alike, and highlight well known political leaders like Barack Obama, John Lewis, Sojourner Truth, and Dr. Martin Luther King Jr.; authors like Phyllis Wheatley and Maya Angelou; athletes like Mohammad Ali and Jesse Owens, and many more.  The influence of African Americans and Black people around the globe can not possibly be captured in a lifetime of daily podcast segments, but we hope that these segments throughout February introduce and reinforce the contributions of just a few incredible people.  On the heels of our All School Read, and continued analysis of power, privilege, opportunity, and access in history classes and beyond, this month of learning complements our year-long plan of developing socially conscious and informed citizens at Kent.
With the end of the 2nd trimester only three weeks away, it's an important time to check-in on progress so far, and to set up for a successful third trimester of school.  Please encourage your child to check Google Classroom and Aeries to monitor their progress, and to seek out guidance and direction from their teachers regarding potential areas of growth.  Looking forward to the third trimester, we will be sending out a survey soon to capture your learning intentions for the third trimester, including your short term intentions for hybrid vs. distance learning, and your longer term intentions for full in-person instruction vs. distance-learning only.  We will be in contact soon with more information about exactly what these options entail, and with a survey tool to capture your requests.
In closing, if you were unable to attend our Principal Chat on Friday, February 12th, a recording of the presentation and discussion can be accessed through this link.  Mark your calendars for our next Principal Chat, coming up on the last day of the third trimester, Friday March 12th!
Be well,
Grant Althouse
Kent Principal
galthouse@kentfieldschools.org