February 8, 2021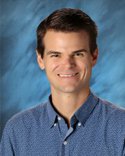 Greetings Kent Families,
I hope that you'll join me for this Friday's Principal Chat at 9:15 a.m. via Zoom. I'm excited to make this Friday morning conversation a standing monthly opportunity to update our community on timely topics at our school, and to address questions participants may raise for discussion. During this Friday's Principal Chat our topic will be the state of teaching and learning at Kent, with an update that reflects to participants what is currently underway for at-school and at-home learning, and highlighting some promising practices and student progress. This conversation will lead into areas that we are looking to improve upon in the coming weeks and months, and a discussion about how to support your child to achieve maximum benefit from their time at school this year. I will send out the Zoom link for this Friday's Principal Chat on Thursday evening on ParentSquare. I look forward to seeing many of you there!
Safety in and around the Kent driveway presents an increasing concern. Recently, we asked the 5th grade in-person families to drop students off in the KSD district office driveway, and this has alleviated some congestion. However, we do ask 6th, 7th, and 8th grade families who drop students off at school, to please not pull into staff parking spots, but rather drive up to your check in location and drop your child off there.  Pulling into spots and then backing out of spots has caused increased congestion, as well as a few near misses with students, parents, and teachers who are navigating the parking lot. Student walkers and bikers, please utilize the bike path, sidewalks, and pedestrian pathways to get to your check in spot, rather than walking or riding through the parking lot. Thank you for your attention to this important safety matter.
While we need more rain than mother nature is currently providing, the dry and warm weather has enabled us to creatively utilize outside spaces for instruction. Whether for outside PE, small groups of students at the lunch tables, or children working on the outside tables adjacent to classrooms, open-air learning is alive and well at Kent. I look forward to updating our families on this and more as a part of our Principal Chat on Friday morning.
Be well,
Grant Althouse
Kent Principal
galthouse@kentfieldschools.org