February 1, 2021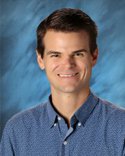 Greetings Kent Families,
Last Tuesday, January 26th, marked the start of the third quarter at Kent, and while we typically function on the trimester system, there are a few shifts at the quarter mark that you should be aware of. First, we have officially transitioned to the second half of the strangest school year of our lifetimes. For the second half of the year, we intend that schooling for your child at Kent will continue to develop and improve, as we all work to reach our fullest academic and creative potential this year.
Second, students in all grade levels recently started their new rotation of enrichments. Our 5th graders are taking a Design course with Mr. Deboi, our 6th graders are taking 6th Grade Life Skills with Ms. Stephens, our 7th graders are taking Music with Mr. Martinez, and our 8th graders are taking Art with Ms. Montgomery. Our enrichment team has significantly adjusted their curriculum to meet the limitations we face, however their creative, grade-specific lessons and activities are designed to pique the interest of our students, while exercising minds in different ways.
Third, at this time in the trimester, teachers check-in on student progress closely, sending Progress Reports to all students at risk of receiving a C- or less in their classes for this trimester. Students should also take this opportunity to review their progress so far this term, utilizing Google Classroom and Aeries to monitor assignment completion and progress through their courses. If you do receive a Progress Report for your child, please have your child work with his or her teacher to remedy what may be interfering with work completion and learning. Thank you for taking this opportunity to check in on your student's progress to set up for a successful conclusion of the second trimester.
Be well,
Grant Althouse
Kent Principal
galthouse@kentfieldschools.org