December 15, 2020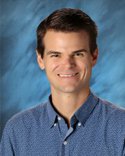 The spirited, lively, vibrant school assemblies that strengthen our school community will undoubtedly return to Kent one day soon, but for now we are finding other ways to show Falcon pride and school spirit. This week we host two spirit days at Kent: Holiday Sweater Day on Thursday and Countdown Court attire on Friday, and we encourage all students to participate, whether in person or at a distance.
We conclude this week with a virtual Countdown Court via Zoom webinar at 11:40 a.m. on Friday. Eighth grade WEB leaders will lead us through the traditional Countdown Court ceremony featuring the Top 10 songs of 2020, grade level Countdown Court honorees, and the New Year's Eve Ball Drop, with optimistic statements from students and staff woven in between. Students are encouraged to dress in anything sparkly, with gold and silver being the go-to colors if possible. While the palpable energy that typically fills the gym during this gathering will be spread across Kentfield and Greenbrae instead, we are hopeful that this final school experience of 2020 will feel unifying and exciting for our students and staff, regardless of their location. Countdown Court ends at 12 p.m. Friday, with school dismissal at noon districtwide.
Signing our Kentfield School District Community and Family Pledge is yet another way to show school spirit during this time. Committing to COVID-19-safe behaviors over the holiday season works not only to keep your children and families safe, but it also works to ensure that when we do re-enter school in 2021, we will have the highest likelihood of safe and healthy students and staff members. Keeping ourselves, our children, and our school staff healthy is perhaps the most spirited and supportive action we can take during this time. Thank you for taking the pledge with me, and I look forward to seeing everyone in 2021.
Be well,
Grant Althouse
Kent Principal
galthouse@kentfieldschools.org