August 31, 2020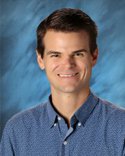 Greetings Kent Students and Families,
Thank you for your partnership this past week to help your middle schooler get connected to Kent Middle School from afar. Students are back at work with their teachers and peers, engaging in their brand new year of learning together.
Last week, students used Aeries to establish their initial connection to a Google Classroom for each of their classes. Going forward, students will use Google Classroom for daily updates from their teachers. These updates will include zoom links for homeroom and the 3 classes that students attend each day. These updates will also include independent assignments each day. The following linked templates show which classes and independent assignments students can expect for each day of the week (5th, 6th, 7th, 8th), and children can use these templates to help monitor their progress. A full school day for a Kent student includes the synchronous homeroom and 3 live classes, as well as approximately 90 minutes of asynchronous independent work, to be completed during any unassigned time in the school day, or following the instructional day.
Our enrichment team is hard at work delivering relevant, and engaging lessons each week. Rather than attempt to offer courses like Woodshop and Project Runway that do not transfer well to the digital space, our team has designed a nine-week rotation of enrichment offerings, delivered to one grade level at a time. We've started the year with Mr. Martinez teaching Music in fifth grade, Ms. Montgomery teaching Art in sixth grade, Mr. DeBois teaching Design in seventh grade and Ms. Stephens teaching Service Learning in eighth grade. This rotation of enrichment will ensure that all Falcons explore a variety of creative content across the school year, beyond traditional academics.
If you'd like to keep up to date with daily Kent happenings, take a listen to our daily podcast, Squawk Talk. The podcast includes both helpful daily updates about timely topics for Kent Falcons, like today's segment about creating a daily to-do list, as well as interesting segments about our world, like the Weird History segment from last Friday about the history of protest in sports. Listen for fresh perspectives from Kent school staff and our eighth grade students, with new episodes posted daily as well as an archive of previous episodes on our Kent Distance Learning portal. Students listen to Squawk Talk as a part of their morning homeroom.
Daily reading is a one of the independent tasks expected of each and every Kent student. If your 'home library' is in need of some fresh titles, please visit our school library webpage and online library catalogue. If you find a title or two that are of interest, email the titles to our school librarian Rebecca Jelen (rjelen@kentfieldschools.org), and come to pick up your book from the Kent driveway this Friday.
Week two is upon us; and we can't wait to get back to work teaching and learning!
Best Regards,

Grant Althouse
Kent Principal
galthouse@kentfieldschools.org
Everything you need to know to get your Google Classroom linked to all of your correct teachers, and to help you create an individualized schedule based on what you can see in Aeries. I strongly suggest that students/parents take a few minutes this afternoon/evening to look at your weekly schedule to make meaning of what your week looks like, and to get linked to Google Classroom pages. Google classroom will be an important tool to use to get Zoom meeting codes and other important information and assignments from your teachers. The homeroom session at the beginning of each day will be a place for you to regularly check in with one teacher, and to make sure you know where to go for the rest of your day.