August 24, 2020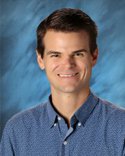 Greetings Kent Students and Families,
We come together again as a Kent community of learners on Tuesday at 9 a.m. for the first day of the 2020-2021 school year!
Student schedules went live in Aeries today at 3 p.m., and this afternoon I am sending a message to students and families, which will include a short video to show students how to interpret their schedule and to get set up in Google Classroom for each course on their schedule.
Each day at Kent starts and ends with a homeroom. These homerooms are the small classes that provide students with the opportunity to interact with a consistent group and one teacher on key content of the day, and to establish regular check in and interaction on timely topics in school and in life. The day will continue with 3 subjects taught via live lessons, with start and end times of synchronous lessons captured in Aeries. Each day will also include a small group work session, where students will be expected to either report to a small group session based on invitations from teachers, or to utilize the time for the completion of independent work assignments, or the completion of tasks started in one or more of the live lessons that day. Each day will also include approximately 90 minutes of independent work assigned by teachers to be completed during time between classes, during unscheduled small group time, or after the conclusion of the school day.
Beyond the academic rigor and excellence that has long defined Kent Middle School, Kent is also a school where every member belongs to a tight-knit education community. We are working on ways to show each Falcon that they are part of our whole school community, as well as their smaller grade level communities. This year each student is also part of smaller homeroom communities. The common thread through each of these groups is that our students belong as valued and contributive members, and we are each an essential member and participant.
On Tuesday, each student will report in their homeroom to listen to our first episode of the Kent daily podcast Squawk Talk, and to officially welcome students to this new year and new grade level, before transitioning to a regular distance learning Tuesday schedule. The coming days will likely include many successes and many challenges as we launch our new systems, and we thank you in advance for your patience with your children and with our teachers/staff while we work to get familiar with new systems, and attempt to make meaningful connections with each other.
Best Regards,

Grant Althouse
Kent Principal
galthouse@kentfieldschools.org
Everything you need to know to get your Google Classroom linked to all of your correct teachers, and to help you create an individualized schedule based on what you can see in Aeries. I strongly suggest that students/parents take a few minutes this afternoon/evening to look at your weekly schedule to make meaning of what your week looks like, and to get linked to Google Classroom pages. Google classroom will be an important tool to use to get Zoom meeting codes and other important information and assignments from your teachers. The homeroom session at the beginning of each day will be a place for you to regularly check in with one teacher, and to make sure you know where to go for the rest of your day.