April 26, 2021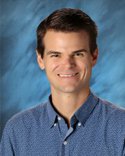 Greetings Kent Families,
As we enter the final week of April, we look ahead to many important and exciting events occurring during the third trimester of school at Kent.  Please see below for a summary of a few upcoming events to be aware of.
Week of May 3rd (6th/7th/8th), Week of May 10th (5th) - Administration of the MAP Growth Spring Assessment in Reading and Math.  We will administer the MAP Growth Assessment to replace CAASPP as our spring assessment tool, this year only.  6th graders will take this assessment the week of May 3rd in their Expressions class. 7th and 8th graders will take this assessment the week of May 3rd in their English classes.  5th graders will take this assessment the week of May 10th in their classrooms.
Week of May 3rd - 5th Grade Family Life.  5th grade teachers will be presenting the 5th Grade Family Life Unit to students in class the week of May 3rd.  This introductory experience around growth, development, and puberty is an important learning opportunity for our 5th graders.  Please see your child's 5th grade teacher with any questions.
Week of May 3rd - Teacher Appreciation Week.  Thank you for the incredible professionalism and commitment from our teachers, and to our community for the many ways you show our school staff your appreciation!
Week of May 10th - Teens in Transition/Huckleberry Youth - Healthy Sexuality Series.  This year we partner with Huckleberry Youth to present our 8th graders with the Huckleberry Youth Healthy Sexuality Series.  This will replace Teens in Transition for the 2020/21 school year. Students will have one lesson a day led by a Huckleberry Youth staff member, delivered through Zoom. For the remainder of 8th graders' school days this week, they will attend their regularly scheduled classes.
Week of June 1st - 4th to 5th Grade Step-up Day. We will be hosting each 4th grade class for Step-up Day activities the week of June 1st. Activities will include a campus tour, an interview and presentation with a 5th grade teacher and some 5th grade students, and a Spirit Rally/Q&A with key school staff.
Thursday, June 10th @ 6 pm - 8th Grade Graduation. We are pleased to announce that we will host the 2021 Kent 8th Grade Graduation on Thursday, June 10th at 6 pm on the Kent field. This event will honor all graduating 8th graders for their many accomplishments over the years, and the bright futures ahead of them. Safety protocols from the state of California will limit attendees, guide the event set up, and prohibit additional parties/celebrations around the ceremony, however we know we can still honor our graduates in the ways they deserve through this culminating school experience!
As you can see, we have a lot to look forward to this Spring!  Beyond the important and exciting activities above, we will continue to maximize the time we have with our students to ensure that we conclude this year with curiosity, intrigue, challenge, and learning for each Kent Falcon!
Be well,
Grant Althouse
Kent Principal
galthouse@kentfieldschools.org