April 12, 2021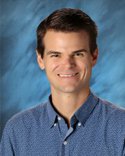 Greetings Kent Families,
Welcome back to school after what I hope was an enjoyable and restful spring break for your child(ren) and family.
Today marks the start of our final enrichment rotation of the school year. In their enrichment classrooms fifth graders are taking Art, sixth graders are taking Woodshop/Design, seventh graders are taking Life Skills, and eighth graders are taking Music. Our enrichment team has worked tirelessly to design engaging and creative classes to get our students using their minds, hands and hearts to build, create, design, and learn. Ask your child about something they've learned or enjoyed during enrichment this year, I think you'll be impressed by the virtual and hands-on activities our teachers have designed for our students.
Please join me at 9:15 a.m. this Friday, April 16 for this month's Kent Principal Chat. Friday's presentation and discussion will provide an update about our current approaches to teaching and learning at Kent, a glimpse into what to expect in the final months of school, and a preview of our planning for the 2021-22 school year. I will send a reminder with the Zoom link on Thursday afternoon.
While this time of the school year tends to move very quickly, we cherish this long-awaited opportunity for face to face education for those who are able, and look forward to squeezing every last bit of learning out of the final nine weeks of the school year at Kent.
Be well,
Grant Althouse
Kent Principal
galthouse@kentfieldschools.org