November 30, 2020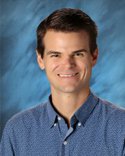 This Wednesday and Friday at Kent, we will administer the MAP-Growth standards-aligned formative assessment tool to all students in 5th through 8th grades.  The MAP-Growth assessment will reveal each student's areas of strength and challenge in literacy and math, and will provide many helpful instructional insights to guide your child's teachers to make informed instructional choices through the second trimester.
Teachers will administer the assessment to their homeroom groups on Wednesday (English Assessment) and Friday (Math Assessment) morning.  In order to accommodate these testing blocks, we will follow the below special schedule on Wednesday and Friday this week.

Students will take the assessment on their devices at home while teachers administer and proctor the assessment through the teacher device.   Students may not use any other tools at home or online to aid with test completion, so thank you for your help with setting testing expectations and a supportive environment for your child.  MAP Growth is a computer adaptive assessment tool with access to thousands of test items of varying complexity, and the assessment will adjust based on the performance of each student.  The assessment is designed to be quite difficult, as the system presents more or less complex questions depending on how a student responds to prior questions, so children should expect to feel challenged, yet show us their best thinking.
Please ensure that your child experiences a full night's sleep and eats a healthy and hearty breakfast prior to each testing day.  We are looking forward to using what we learn from this assessment to maximize instruction and meet each student's needs.
Grant Althouse
Kent Principal
galthouse@kentfieldschools.org