November 9, 2020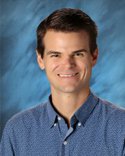 Greetings Kent Middle School Students and Families,

This message includes a number of details to help with a smooth and safe transition back to Kent for students and families who are participating in our hybrid learning program, starting this Thursday, November 12th. Please check in Aeries (Student Information>Demographics>Student DL Cohort) for your child's cohort assignment. Cohort A reports to school on 11/12, 11/13, 11/16 and 11/17, and cohort B reports to school on 11/19, 11/20, 11/23, and 11/24.
Preparing to Return to School:
Please plan for your child to bring the following materials to school each day.

Fully charged school-issued Chromebook (if you do not yet have a school-issued Chromebook, one will be provided for your child – please do not bring personal computers to school)
Workbooks and textbooks that your child typically uses for distance learning
Take home kits for enrichment and science classes
Filled water bottle
Healthy and hearty snack
Face covering that covers the mouth and nose (no gators please)
Layered clothing for warmth (doors and windows will be open in classrooms)
Personal hand sanitizer (optional)

This video provides an introduction to some of the changes on our campus and procedures that students should be aware of regarding arriving at school, navigating the campus, recess, and bathroom procedures. Please have your child watch this video prior to reporting to school.
Our superintendent presented our School Site Specific Preparation Plan (SSSPP) to families in a variety of settings over the past weeks. If you have not yet seen this information, please review the following links – Presentation Slide Deck , Kent SSSPP
The following links provide for additional safety information that you may be interested in reviewing with your child.
Procedures for Each School Day:
At 6 a.m. on every school morning, you will receive a simple health check form via Parent Square which asks you to indicate if your child or any member of your family has had a fever or symptoms of illness in the past 24 hours. Please fill this out on behalf of your child, or have your child fill it out for themselves. If your child or family has experienced a fever or symptoms during the past 24 hours, please do not report to school.
Please bring all of the materials indicated above, and check the list each day to ensure that no required items are left at home
Please have your child arrive to school at their scheduled arrival time (see table below) and line up at the gate marked for their grade level at the front of the school. There are blue dots on the ground to indicate where students should stand as they await entry. We will open the school gates at 8:40 am, and school staff will take student temperatures, confirm answers to our screener questions, and ask students to report to their designated classrooms.
All my best,
Grant Althouse
Kent Principal
galthouse@kentfieldschools.org
Arrival Schedule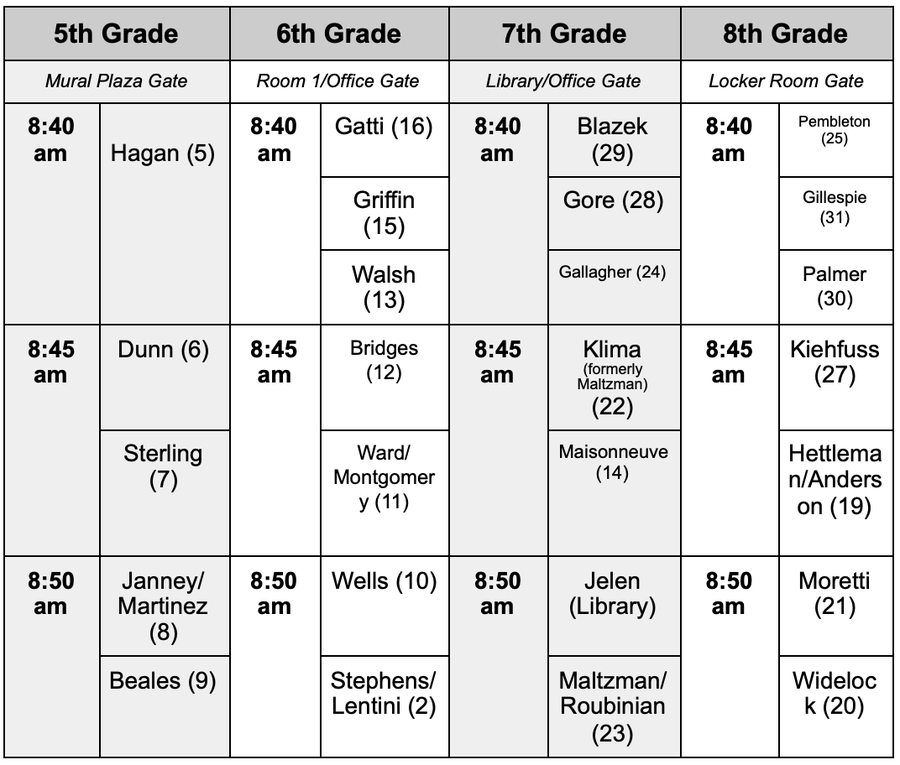 Kent Video Tour for In-Person Instruction
Cohort Assignments
To learn your child's Cohort Assignment (Cohort A, Cohort B, or Distance Only-Z), please follow the below directions in Aeries.
In the Aeries Family Portal, choose Student Info > Demographics
Your child will have an A, B, or Z in the DL Cohort Field, indicating assignment to Cohort A, Cohort B or Distance Learning Only (Z). If you are struggling to find this information in the mobile app, please try with an alternate device, or email me and I can confirm your child's cohort assignment.