November 2, 2020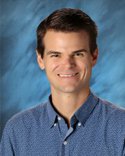 Greetings Kent Students and Families,
The quiet and serene Kent campus awaits the return of our fantastic Falcons. Calm classrooms and halls will again be alive with curiosity, discussion, levity, and learning, with the return of in-person schooling at Kent.
We need you to please confirm your intentions for your child's participation in order to verify that the information we have collected from you is accurate. We return to school in a hybrid instructional model, where students will be split into a Cohort A group, Cohort B group, and Distance Learning Only Cohort.  Cohort A will be at school for a week while Cohort B is at home distance learning, and the next week the cohorts switch places. We used the information you shared with us from the survey in the middle of October to plan cohort assignments, though ask that you please confirm your intentions for us on a brief survey that will be sent to your email via Parent Square this evening. Please be sure to respond by this Wednesday, November 4th at noon so that we can finalize your child's cohort placement.
In Social Studies classes this fall, teachers and students have discussed representative government and the history of democracy in our world and our country. To honor this important process, we will be holding a Kent Mock Election, where each student will submit a vote for the person he or she believes should lead our country for the next four years. In 7th and 8th grades, students will also cast a vote for some of the more straightforward propositions on this year's ballot. We are hopeful that this Mock Election will further pique student interest in the election process, and show that their individual vote is reflected in our school-wide tally.
In closing, this week marks a shift in our Enrichment class offerings. Melissa Stephens will be leading an Expressions course for our 5th graders, Michael Martinez will be teaching music to our 6th graders, Michele Montgomery will be teaching art to our 7th graders, and Jeff Deboi will be teaching Design to our 8th graders. The first enrichment rotation resulted in incredible outcomes at each grade level. We are looking forward to even more creativity and learning in the coming weeks!

Grant Althouse
Kent Principal
galthouse@kentfieldschools.org