December 7, 2020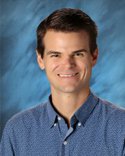 Greetings Kent Families,
At the end of each trimester, teachers capture student progress in their classes by issuing letter grades.  For our 5th graders, this is a brand new experience that causes some students excitement while others are a bundle of nerves about grades.  Grades can instill confidence and motivation in some, and concern, fear, and even disengagement in others.  Grades are one indicator of your student's areas of strength and areas for growth at Kent, and first trimester grades will be posted by 5 pm this Wednesday, December 9th.
After grades are posted, please take some time to review your child's grades with your student to understand what is going well, and what may be getting in the way of their learning and success.  The turn of the trimester is an important time to take stock of their experience thus far, and how to maximize their learning going forward.  Below are some important pieces of advice when interpreting your child's first trimester grades.
It is tempting to focus on the grade alone, skipping over classes with stronger grades, and focusing on classes with lower ones.  Take time to discuss each class, and what is leading to successes and challenges in each, regardless of the grade earned.
Grades are typically reflective of what students have learned, but they also represent certain habits that students are employing while in school.  Check in with your child on their level of Preparedness, Engagement, and Independence in their classes, Kent's three areas of focus in student Work Habits.
 If your child received an Incomplete (I) in any of their classes, this indicates that their work in class has earned them a grade that would be less than a C-.  An Incomplete should be a red flag that your child has to change their approach to the class.
Encourage independence in problem solving around grades, then hold your child accountable for doing so.  If there is a question, concern, or wondering about a grade, encourage your child to seek clarification and/or advice from their teacher, then follow up with your child to ensure that exchange occurred.
If after reviewing your child's grades and supporting their follow up and follow through with areas for improvement you still have a question or concern about your child's grades, please contact your child's teacher.
We welcomed our Cohort A students for another successful day of hybrid instruction at Kent.  For families participating in our hybrid instruction model, please take time to review our Community Health Pledge regarding commitments that students and families are making with your behavior outside of school to continue to keep school as safe as possible for students and teachers.
Be well,
Grant Althouse
Kent Principal
galthouse@kentfieldschools.org