June 13, 2019
It's been a great year in the library! Thanks to all of the wonderful volunteers who help make this place run so smoothly. This has been an incredible year for reading at Kent, and the excitement around books has been inspiring. My hope is that everyone will READ lots this summer. Be sure to ask your child about what they are reading, listen to a book together, and share your own reading life with your family. Books are a wonderful way to connect to your middle schooler! Follow me on Instagram @kentmiddleschoollibrary for recommendations, and students (and parents) can email me at rjelen@kentfieldschools.org for help selecting books as well.
Summer Reading!
Here are the links to summer reading lists for all grades along with some slideshows highlighting my favorite titles I showed to all of the grades. There is no one required book for any grade, we hope that students will read at least three books this summer. These books can be anything from a graphic novel to a classic, books can be listening to on Audible or Libby (a free app through the library where you can listen to books for free!), and all books can be checked out from the Marin County library.
Battle of the Books
Our second annual Battle of the Books was a blast! We had over 30 students who participated in teams to read 12 books, and the competition was fun and fierce! Congrats to fifth graders Jackson, Oliver and Aiden who took home the win! I really look forward to next year's battle, which will kick off in January of 2020.
Kelly Yang Author Visit
Last week we had a visit from Kelly Yang, author of the wonderful middle grade book Front Desk. Though Kelly's book has won many awards since its release a year ago, we were her first author visit. She gave kids tips on writing and told about her childhood. She immigrated from China at age 6 with no English at all, and at 19 graduated from Harvard Law School! Her story mirrors that of Mia, the main character of her book. She is an inspiration!! Thank you to the KSPTA for sponsoring yet another amazing author visit!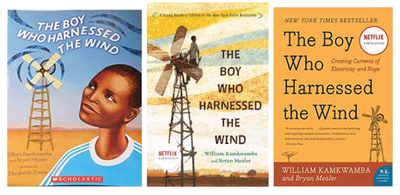 All District Read Ahead!!
I am pleased to announce that next year Kentfield School District will embark upon our first ever All District Read. We have chosen the title The Boy who Harnessed the Wind, by William Kamkwamba and Bryan Mealer, which has a picture book version (for Bacich students), a young reader's edition (for Kent students) and an adult book (for parents!). Stay tuned next school year as we join our schools together to read, discuss and plan activities around this amazing story. This summer you may consider purchasing a version of the book for your family and/or the school!
Top Circulating Books for 2018-2019
1: The Hate U Give by Angie Thomas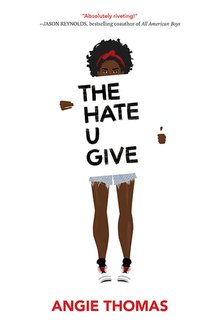 2: Be Prepared by Vera Brogsol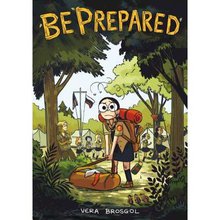 3: Swing it Sunny by Jennifer L Holm
4: A Night Divided by Jennifer Neilsen