October 10, 2019
Dear Kent Families,
What an incredible first hexamester this has been with our amazing Falcons! We held our first student council meeting on Tuesday afternoon, and the firm leadership and earnestness of our representatives blew me away! Some of the items we discussed were:
The first seventh and eighth grade dance is coming up on Friday, November 1st from 7-9 p.m.
Charlotte and Anna, our VIP VPs are working on those details now to ensure a fun-filled night of dancing, snacking, and hanging out with their peers. I have already received several emails from parents who wish to chaperone, which is awesome! Still, we could use more to keep this event safe and enjoyable. Email mstephens@kentfieldschools.org if you would like to be a part of this exciting celebration!
Halloween!
This year we will be parading by Houses rather than grade levels. We will still have individual and group prizes, which are being created and assembled by our terrific Treasurers, Sarani and Lauren! We are really looking to develop deeper bonds across grade levels by reinvigorating our House events. If your child is planning on dressing with a group of friends from different Houses, no worries! They can just choose which House to parade with! Choice... diversity... and fresh ideas... all rolled into one beautiful Falcon tradition!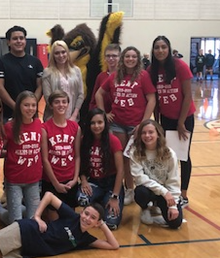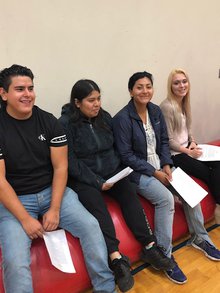 Speaking of traditions, we are starting a new one this year!
Our Be the Change kickoff assembly featured four incredible youth from Opening the World, our new partnership organization with our Together We Can committee. These mentors will be working with our grade levels each month to guide their chosen Together We Can service projects. We are so grateful to have such a vital community partnership with young adults who embody our grade level through lines of independence, impact, perseverance, and legacy. We are equally grateful for Opening the World's founder, Jeannine Curley, and Kent's tireless, invaluable service leader, Elizabeth Estes. Keep a lookout for more info on how you and your children can be a part of this truly special undertaking!
Thank you,
Melissa Stephens
Kent Activities Director